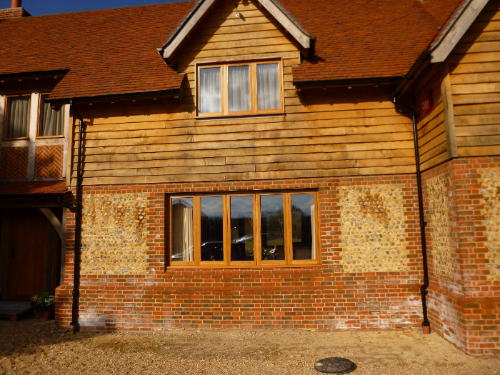 ​
Sliding Sashes
Do you require new sliding sash windows in a property due to a recent refurbishment? Whatever the reason, replacing windows can be costly and you want to make sure, especially when renovating older properties that you keep to a traditional look.
You want to make sure to use a well established company that can manufacture bespoke windows to suit your needs. Call R Hemsworth and Son (Gosport) Ltd today for a free quotation!
A speciality of our company is sliding sashes, these can be fitted with pseudo glazing bars for an authentic but modern, clean look. A sample of the glazing bars is available for inspection in our office, from basic softwood to beautiful, carefully sourced European oak; almost any design is achievable.
From the design concept to manufacture, our staff's vast knowledge and experience ensures a quality product that will suit all tastes, designs and building requirements.
Visit our home page for more information about our company and the services that we can provide.
All our windows are fully weather-stripped and finished to high standards. Most ironmongery ranges can be sourced and fitted.
Glazing is available both in single and double glazed forms.
Contact Us
For further information on our windows or any of our other services or products then call us today or send us an email by completing the form on our contact us page and we will try our hardest to provide you with a solution to your query.